The USTA Missouri Valley
SuperSport Crusade
Grand Prize- A trip for two to the 2024 US Open
USTA Missouri Valley is proud to announce the SuperSport Crusade, with winners receiving a trip to the 2024 US Open. The crusade is designed to promote good sportsmanship and a positive environment for all who participate in tennis. Quarterly winners will receive a $100 Amazon gift certificate. Players with 20 or more nominations will receive a Stanley Tumbler. Players with 5 or more nominations will receive a SuperSport Crusade Limited Edition Bag Tag.
STEP 1
Log in to the Match Tennis App if you already have an account.
OR
If you do not yet have an account, click the "Sign Up Now" button below to create your free Match Tennis App account.
Use the Free Basic Version forever after premium trial
NO CREDIT CARD REQUIRED
One account per family
Important – Ensure that you input your player's USTA number on the registration process to associate the event with your new account.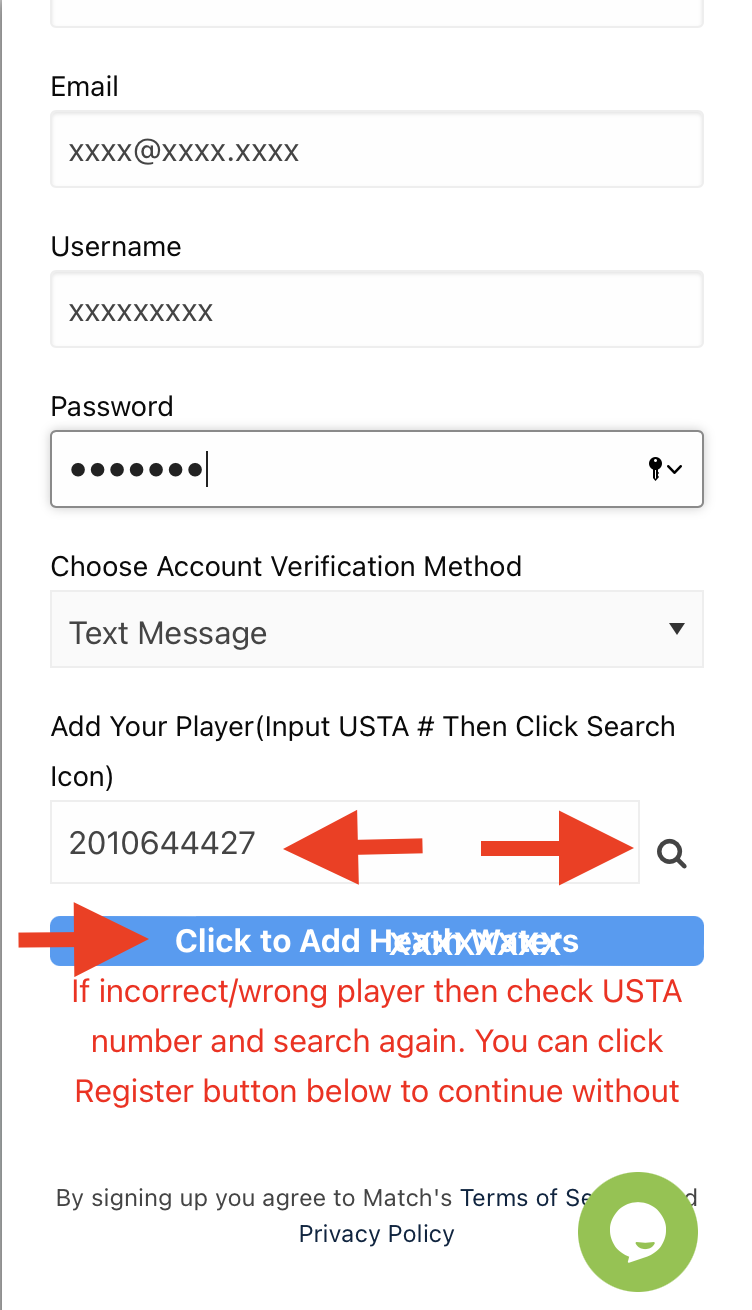 STEP 2
After Signing in, from the top of the Match Tennis App homepage, click the "Vote" button to cast your sportsmanship vote.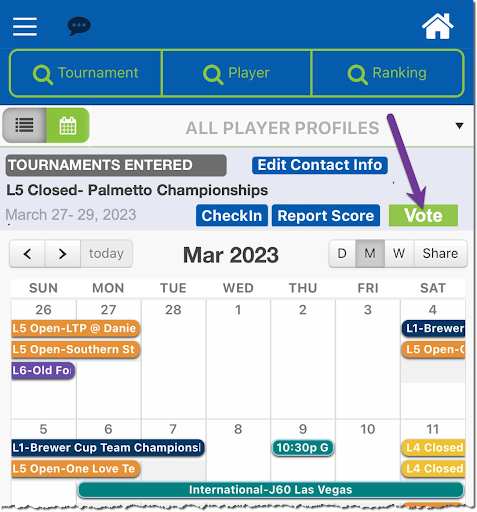 OR
From the tournament details page of the event click the blue sportsmanship button and cast your vote.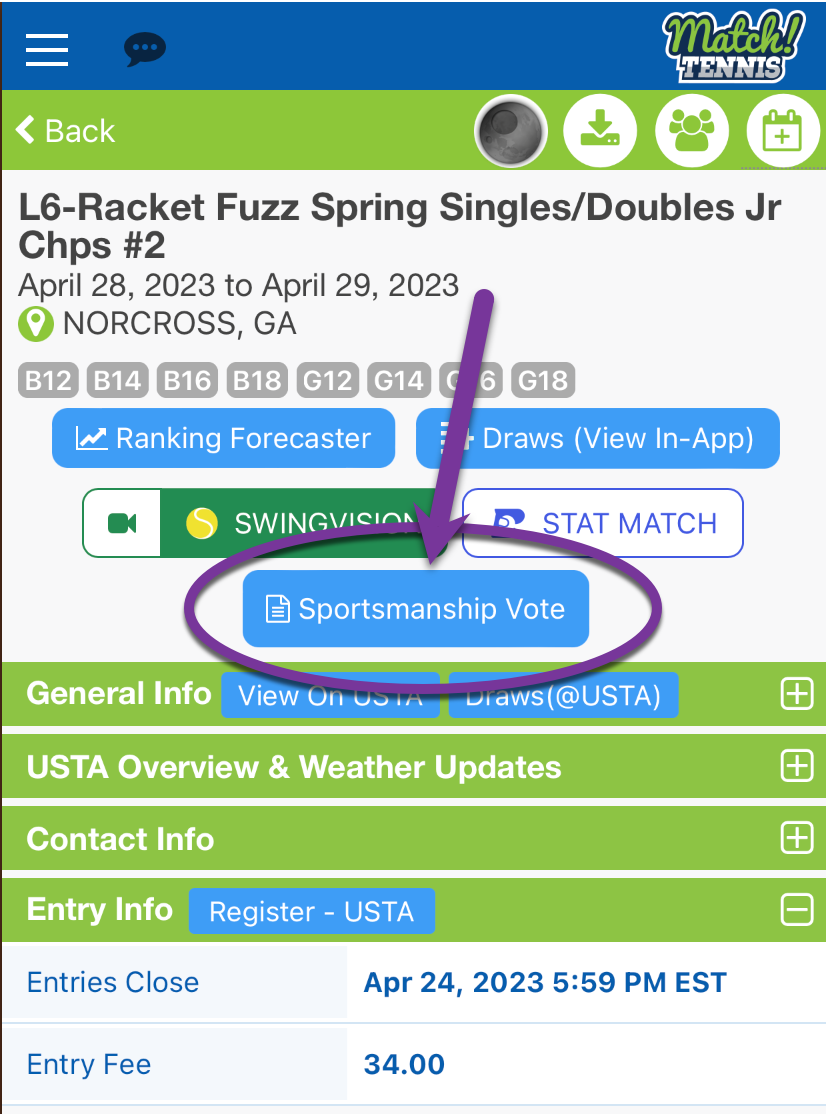 STEP 3
Cast your vote by selecting a player from the dropdown and hit the submit button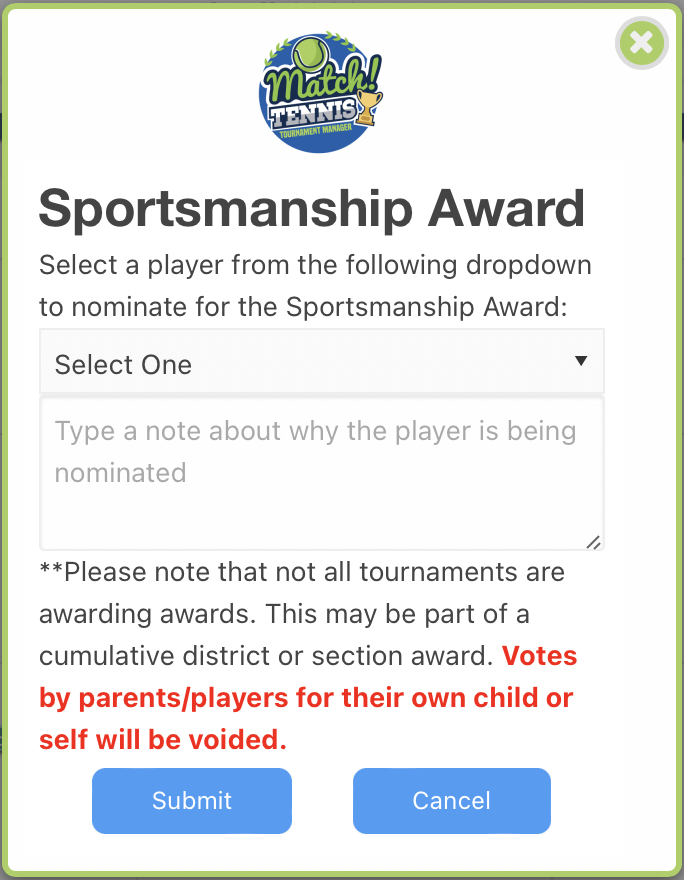 What:
Grand Prize: The top female and male  player receives trip for two (player + guardian) to the 2024 BNP Paribas Open. Includes Tickets (Suite), and Hotel (1 complimentary night stay booked by USTA SoCal).
Five or more nominations:

 

Ultimate Sportsmanship Challenge Limited Edition Bag Tag.
Twenty or more nominations:

 

40 oz Stanley Tumbler.
Quarterly winner prize:

 

The top female and male player will receive a $100 Tennis Warehouse gift certificate.
*Winners of the Quarterly Prize (which runs from September 22 to December 15, 2023) will be announced at the end of December.
When:
This contest will run from Sep 22, 2023 – Feb 20, 2024. 
Who can vote?
Players, parents, tournament staff, and coaches are entitled to nominate up to 3 players at each individual tournament held within the USTA SoCal section who have demonstrated outstanding sportsmanship during the designated contest period.
Who is eligible to participate?
Any player from USTA Southern California competing in USTA L3-L7 or Jr Circuit tournaments within the USTA SoCal section during the designated contest period is eligible to participate in the USTA SoCal Ultimate Sportsmanship Challenge.
Rules and Regulations:
Family members cannot vote for their own family
Players cannot vote for themselves.
For equity and fairness, each player will be capped at 5 nominations per tournament with an allowance of one additional nomination given to the player who received the most nominations in an event, for a possible total maximum of 6 nominations per event.
All players who accumulate a minimum of 5 nominations between January 1- July 1, 2024 will receive a sportsmanship bag tag in recognition of their exemplary sportsmanship.
The top Junior and Adult player who receives the most approved nominations between Jan 1 – July 31, 2024  (player + guardian for Junior) to the 2024 US Open. Includes Tickets (Suite), and Hotel (1 complimentary night stay booked by USTA SoCal).
If a player receives a code violation, 2x the number of code violation points will be deducted from their accumulative nomination points to date in conjunction with the removal of nominations received from the coded event.
If a player receives a 2nd code violation within the designated time period of the contest, they will be automatically removed from the SoCal Ultimate Sportsmanship Challenge for the year.  
All nominations received are subject to validation by the Sportsmanship Committee.
Each player, parent, coach, or tournament official may nominate up to 3 players per tournament and may replace that vote at any time during the tournament up through the last day of the tournament.
Grand Prize Tie Break:
If there is a tie for the grand prize, the winner will be selected based on the following criteria:
The total number of nominations received by a player throughout the entire time period, exceeding the maximum limit of 5 nominations per tournament, will be considered if there is still a tie after the first criteria is evaluated.
A number will be computed by counting the number of tournaments where the player received the highest number of nominations. This count will be compared to other tied players to determine the winner.
Officials/Referees/Non-VTD Directors
Please follow these steps to nominate a player for good sportsmanship.
Register for free Match Tennis App
Search in MTA (by Tournament ID or Tournament Name)
Save Tournament to My Events
From the tournament page click the Sportsmanship button to cast votes
Do you want to learn more about Match Tennis App?
Technical Support
For questions about using the Virtual Tournament Desk please ask your tournament director or contact support@matchtennisapp.com for assistance.